Hermeline Conradi-Vermeulen
Hermeline Conradi-Vermeulen grew up in The Hague. She joined the Middelburg Bar in 2005 as a junior barrister with Adriaanse & Van der Weel, the oldest and most renowned firm in the Zeeland provence. In 2007 she returned to The Hague to join Wessel, Tideman en Sassen to further her competence as a litigator and insolvency advocate. For several years Hermeline Conradi-Vermeulen was also regularly appointed as curator/receiver by the The Hague District Court. Because blood is thicker than water Hermeline Conradi-Vermeulen decided to join Maaldrink Vermeulen in 2010. Hermeline Conradi-Vermeulen is a full service advocate with a strong sense of justice. She has a particular interest in Labour Law, Property Law, Commercial Litigation, privacy issues and directors and officers liability.
Hermeline Conradi-Vermeulen is also a licensed barrister with the Dutch Supreme Court. She has recently contributed to the authoritative ruling (C-442/12) on the insured persons freedom to choose a lawyer, in which the Dutch Supreme Court and the European Court of Justice have determined that legal expenses insurers have wrongfully denied coverage of insurance claims for decades to their own benefit and, more importantly, to the substantial detriment of their clientele.
Hermeline Conradi-Vermeulen is member of the Board of the Foundation Women at Work and treasurer of Stichting Diemensie.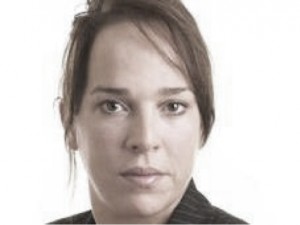 "The problem is not that there are problems. The problem is expecting otherwise and thinking that having problems is a problem."